Online Tools and Support for Distance Learning
or call
(503) 916-3375
Monday-Friday
7am-9pm
Visit the PPS Parent Resource page for a list of frequently asked questions and links to online support.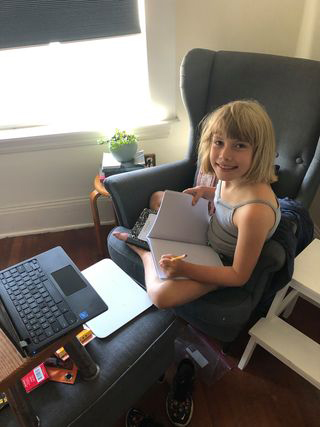 Tools for Online Learning at Woodlawn
Woodlawn is issuing Chromebooks for every registered student. Materials pick up is on Tuesdays from 8-12 at Woodlawn (hours last updated 11/04/2020). You can also visit the Office of Technology & Information Services for updated device pick up and exchange information at PPS's main office.
Families will need reliable wi-fi service to connect to the School's distance-learning apps. If you need assistance getting access to wi-fi, contact the office by phone at (503) 916-6282 or email Sandra Villa-Luna or Kellie Russ.
The PPS Portal displays automatically on the School-issued Chromebooks. It includes essential apps such as Clever, Seesaw, Remind, Google Meet and Zoom. To get access to the portal from another computer, go to pps.net/student.
Many Woodlawn teachers will be using the Remind app to communicate with families this year. Get instructions on how to sign up and use the app in Remind's Quickstart Guide. 
What's there?
In this 14-minute video, Principal Andrea Porter-Lopez presents Woodlawn's goals for Comprehensive Distance Learning, and provides an overview of tools and resources for parents.
What's there?
• A Menu of Student and Family Supports (PDF)
• A Distance Learning Platforms & Tools section (overview and tutorials for Clever, Seesaw, Remind, Google Meet, and Zoom)
What's there?
Updated 2020/21 information about computer distribution, exchanges, service, and returns.
What's there?
Information on software available to PPS students, teachers, and staff. Searchable by application name.
What's there?
Information on creating a free account and more.
Are you looking for information that should be here, but isn't? Did your eagle eye spot a mistake? Use this form to let us know how we can improve.