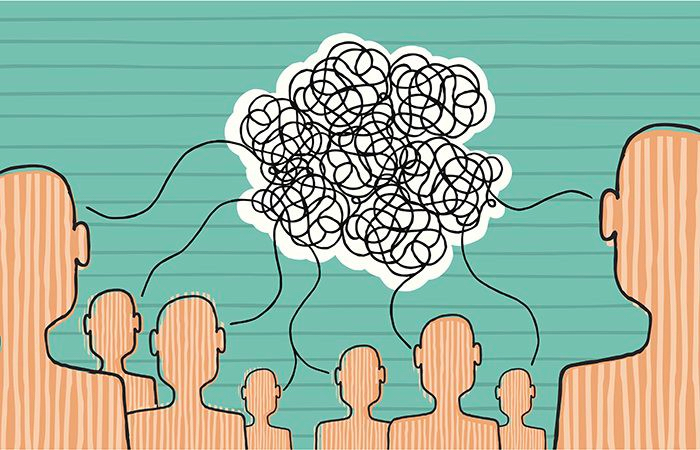 Communications Committee members needed!
DESCRIPTION OF OPP:
The Woodlawn PTA needs help spreading the word and building community at Woodlawn!  We have an ongoing need for help and input into a variety of Communications tasks:
• Documenting life at Woodlawn through photos, research, blog posts and/or posts to our Woodlawn Facebook page. Volunteers needed: the more the merrier!
• Compiling a weekly list of PTA announcements to go in the Wednesday Newsletter. Volunteers needed: 1-2 
• Working on the PTA website (If you're reading this, you're on the site:)). If you already have website experience, great! If not, we're happy to train anyone interested in learning. This is a great skill to have, and the more folks who know how to use the website, the better! Volunteers needed: 2-4
• Working on the Family Directory. The online directory is hosted on this site, but has separate tasks associated with it. No web experience necessary, but you'll need a willingness to learn how to enter data into the back end of the site. Volunteers needed: 1-3
If you are interested in hearing more about any of these opportunities, contact Rachel Wiecking, the current Communications Chair. Let me know which Communications tasks interest you the most, and I'll get back to you! If you leave your phone number, I will call or text you (just let me know what you prefer). This is just a request for more information, not a commitment! 🙂
Call or text me (Rachel W) at 646-708-3335 or click the button to send an email.
DATES + TIMES: ongoing, based on your availability
LOCATION: Mostly from home
SPECIAL INSTRUCTIONS:
Contact Rachel W anytime with questions. Feel free to stop me if you see me. I look like this. V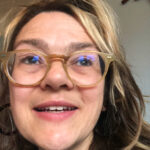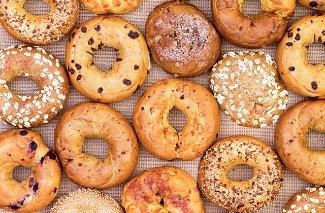 Grand Central Bread Distribution
@ Woodlawn School drop off
Help us distribute free breads and other baked goods to fellow Wildcat families! Every Tuesday morning in front of Woodlawn School, there will be free baked goods and loaves of bread available to all families, donated from Grand Central Bakery.
We need a volunteer to help distribute these items to families between 7:45 am and 8:10 am. 
Please review the available slots and get more info by clicking on the sign up button. Thank you!
DATES + TIMES: Tuesdays, 7:45-8:15
SHIFT LENGTH: 30 minutes
LOCATION: In front of Woodlawn School
SPECIAL INSTRUCTIONS:
Please wear a mask

Walk, Bike, Roll to School Day
DESCRIPTION OF EVENT:
Students will be encouraged to walk, bike, skateboard, roller skate, scooter, take the s to school (even if families drive and park a few blocks away).  Woodlawn PTA will have volunteers passing out stickers, certificates, and other prizes before school to students who take part in this event
volunteers sign up list:  
DATE + TIME: May 4th
LOCATION: Meet in front of school to celebrate before school starts.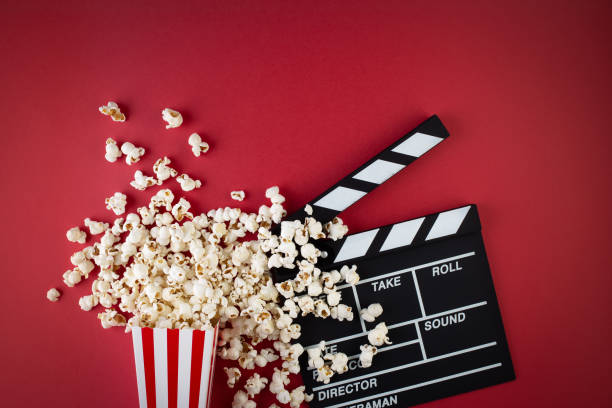 Description of the Event:
It is a Woodlawn School tradition to show a free movie in the evening in the school auditorium for families to attend two to 3 times per year, with very inexpensive concessions for sale. May's movie is to be determined. 
We need volunteers to help with setup, concessions and cleanup. We currently have 1 volunteer signed up, we would love to have at least 6 volunteers for this event. 
volunteer sign up list: https://www.signupgenius.com/go/4090a48afa828a0f49-ptamovie1
DATE + TIME: May 20
LOCATION: Woodlawn Auditorium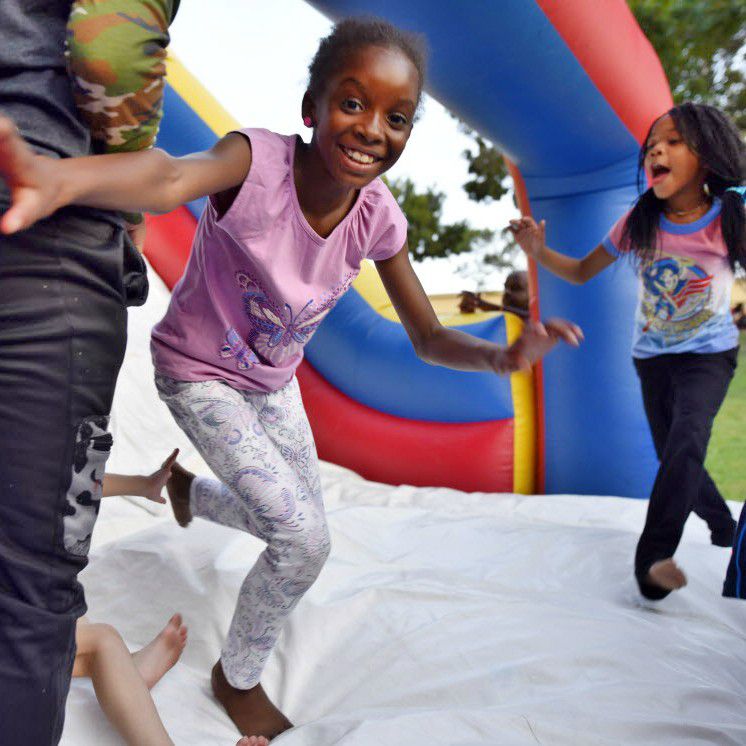 DESCRIPTION OF EVENT:
This an annual free event at Woodlawn School that takes place toward the end of the school year, with food and lots of fun activities for kids and their families (popcorn, snow cones, cotton candy, bouncy house, bubbles, kickball, basketball, soccer, cornhole)
 We need volunteers to help make and serve food and to run activities, as well as help with setup and cleanup
volunteer sign up list: https://docs.google.com/spreadsheets/d/16o7WMrxdpfSe-SIGgokDmwrtghnjv3H-nXpx6IAhhxU/edit#gid=1535432666
DATE + TIME: JUNE 3RD
LOCATION: WOODLAWN EAST FIELDS AND PARKING LOT


Sponsored by Woodlawn PTA and the Woodlawn Neighborhood Association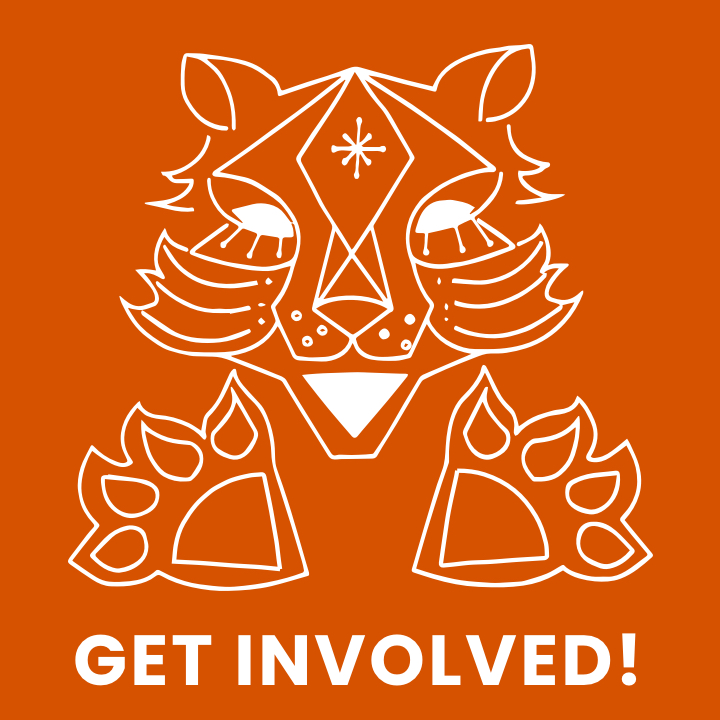 Woodlawn PTA and the Woodlawn Neighborhood Association are hosting a Woodlawn Cleanup Event on Sunday, June 5, 2022, from 11 a.m. to 3 p.m.
The Woodlawn Cleanup Event will be part of a Woodlawn Cleanup Weekend. The day before, June 4, 2022, we are partnering with SOLVE to host "Pick It Up, Woodlawn," a neighborhood litter and trash cleanup event from 10 a.m. to noon. This event is for all ages.  This event will offer people in underserved nearby NE Portland neighborhoods, including Bridgeton, Concordia, King, Piedmont, and Vernon as well as Woodlawn the opportunity to bring trash, donation items, and recyclables to a central drop-off location. We will attempt to recycle and re-use as much as possible. For example, we will have a "free" giveaway pile for items that folks may want to repair, creatively re-purpose, etc.
DATES + TIMES: June 5th, 11 AM to 3 PM
SHIFT LENGTH: 90 minutes 
LOCATION: Woodlawn NorthEast Parking Lot
SPECIAL INSTRUCTIONS:
Volunteer Details at Link
https://www.signupgenius.com/go/4090a48afa828a0f49-woodlawn3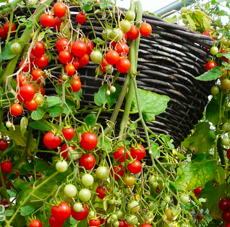 Partnership between Woodlawn PTA and New Leaf Greenhouse
Thank you for supporting Woodlawn Elementary PTA's annual spring fundraiser!  
We partner with New Leaf Greenhouse to bring you beautiful flowers and delicious herbs and vegetables for your garden.  You can choose between many varieties of annual and perennial plants, offered in a range of containers and sizes.  
We recommend you read New Leaf's descriptions here and then visit our Square site to order your plants.  Don't forget, plants are in the Thursday before Mother's Day, which is also Staff Appreciation Week!  Plants are a beautiful gift.
Orders must be placed by Wednesday April 13.  Pick up at Woodlawn for plant sales is Thursday, May 5th between 8:30-9:30 am, 2:00-3:00 pm, and 4:30-5:30 pm.  You can have someone else pick up your plants, please let Bethany know (contact info below).
If you have trouble with online ordering, please feel free to contact Bethany Wofford (bethany.wofford@gmail.com, 503-539-2534) for help.
We will also be doing in-person sales at the school on Friday April 1 from 7:45 am to 8:15 or Wednesday April 13 from 2:00 pm – 2:30.
****
What are the fundraiser proceeds used for? The PTA uses proceeds from the pie sale for staff appreciation, support for families and classrooms, and for school events.
DATES + TIMES: 
Order by: Wednesday April 13
Pickup: Thursday, May 5th
8:30-9:30AM, 2-3PM, and 4:30-5:30PM
LOCATION: Woodlawn School
SPECIAL INSTRUCTIONS:
Let Bethany know if someone else is picking up your plants