The PTA Needs Your Voice!
Help us shape the future of the PTA at Woodlawn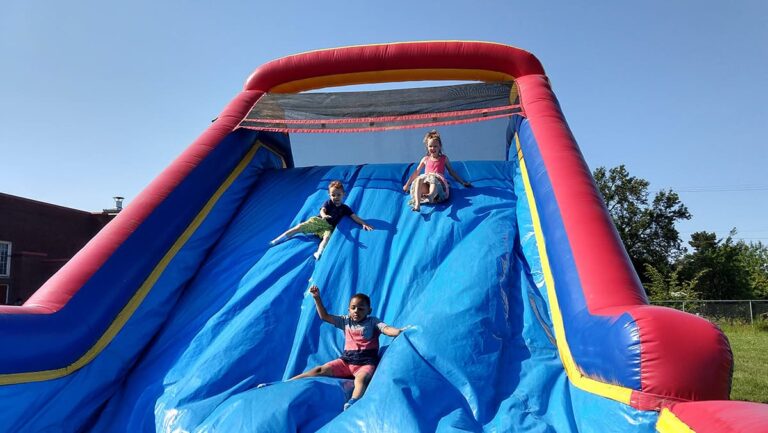 In an unprecedented year with many unexpected changes, the Woodlawn PTA is adapting and changing in order to support the Woodlawn School community.
At the beginning of the pandemic, the PTA launched an online fundraiser to help provide relief to Woodlawn families. We are now working to expand the Woodlawn Family Resilience Fund to provide support to our Woodlawn School community members and to lift each other up in this time. 
While historically the PTA has not reflected the broader school community, this year we are inviting you to join us as we explore new ways to engage and empower families, to collect and distribute funds, and to better support all of our children.
We value your voice and want to hear from you! Find out more about us on this page, join us at the next meeting, and email us at WoodlawnSchoolPTA@gmail.com with your ideas, questions and areas of interest.
To echo Woodlawn's unofficial motto, "You are welcome here. Our community is better with you in it." We are so excited to make this school year great!
Join us at the next PTA meeting
PTA Meeting Schedule 2024
The PTA has general meetings this school year on September 26th, 2023, January 23rd 2024, and April 16th, 2024. 
Tuesday from 6:00 pm to 7:30 pm.
Click the arrow to the left of each date to open up the notes for that meeting.  You can view the meeting slide presentation (if available) by clicking the link on the associated calendar card above.
Help us energize the PTA!
Join the board, sign up for a committee or start something new
There is no official membership process for the PTA. All are welcome at the monthly PTA Meeting / Parent Meet-Up, and everyone is invited to participate at the level that works for them. If you're interested in joining the board or a committee, let us know. We're happy to share the information we have and look forward to hearing your questions and ideas.
PRESIDENT
Rebecca Hillary 
VICE-PRESIDENT
Dan Abernathy
TREASURER
Adrienne Howard
Andy Furgeson
SECRETARY
Open- Let us know if you can help here. 
RESILIENCE FUND CHAIR
Luretta Tinnon
STAFF APPRECIATION CHAIR
Becca Snyder and Sarah Euteneier
VOLUNTEER COORDINATOR 
Open! Let us know if you can help here. 
COMMUNICATIONS CHAIR
Sarah Medeiros
MERCHANDISE CHAIR
Alexis Clark
FUNDRAISING CHAIR
Katie Heider
Are you interested in a vacant board or committee chair position? Or maybe you would like to volunteer on a committee but don't have time to be the lead? We would love your help, and to hear your ideas for new actions or structures to ensure the PTA works for all Wildcat families.
Staff Appreciation Committee
We plan events and actions to communicate our appreciation for the work of Woodlawn's teachers and staff.
Communications Committee
We keep the Woodlawn school community informed about PTA meetings, events, and volunteer opportunities through a variety of channels.
Merchandising Committee
We support our Wildcats by selling affordable t-shirts, hoodies, yard signs and even face coverings.
Events Committee
We plan and execute community-building events like Woodlawn Night Out, Movie Nights, and Celebrate Woodlawn. 
Fundraising Committee
We come up with creative ways to raise money to support Woodlawn students and families. We coordinate sales of pies and plants, and set up options for you to donate where you eat, shop and play!